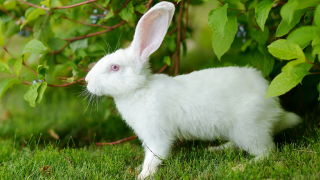 Bill close to passing after eight years
The journey for cruelty free cosmetics legislation in Brazil has, like so many other laws protecting animals, taken patience and persistence, with many twists and turns along the way.
After eight years, we are delighted that an amended version of bill PLC 70/2014, which establishes the "prohibition of the use of animals in teaching activities, research and laboratory tests with substances for the development of products for cosmetic use in humans", has now passed the Senate.
In 2014, we succeeded in getting the Chamber of Deputies in Brazil to pass the bill, sponsored by Deputy Ricardo Izar, that would require most cosmetics tests to be carried out without the use of animals. It was a great step forward at the end of a whirlwind campaign.
If the bill had passed the Senate right away, it would have come into effect in 2019. However, due to many factors, the bill has been under discussion in the Senate since 2014.
Whilst we would have liked to see the bill passed sooner, this extra time allowed the bill to be updated to include additional details that mirror agreements reached in similar legislation at U.S. state and federal levels, that otherwise might have only been added in follow-up legislation. Some provisions of the new law take effect immediately while others will come into effect in 3 years' time.
The bill now moves back to the Chamber of Deputies for review before becoming law.