Maryland could be fourth US state to go cruelty free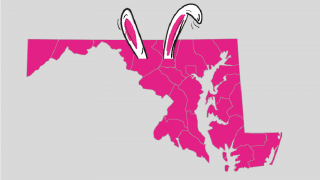 ​​​​​​This week the Cruelty Free Cosmetics bill was re-introduced in the Maryland legislature and could mean the end of the sale of newly animal tested cosmetics in the state.
Bill SB 282 was re-introduced by State Senator Clarence Lam with support from Cruelty Free International.
Senator Lam said: "New generations of shoppers are growing up conscious of the way products impact people, animals, the environment, and the world around them, and their choices are influenced by moral and ethical considerations. My bill will give Maryland consumers the assurance they want that the cosmetics they are buying were not produced at the expense of animal suffering."
The bill will prohibit the sale of any cosmetic product that has been tested on animals after January 1, 2022, bringing Maryland in line with California, Nevada and Illinois as well as with over 40 countries which have restricted animal testing for cosmetics.
Monica Engebretson, Head of Public Affairs North America for Cruelty Free International said: "US history has shown that state activity leads to changes at the federal level. Cruelty Free International's state efforts have served as a catalyst to bring stakeholders to the table and has informed a move towards federal legislation. We applaud Senator Lam for his leadership and efforts to make Maryland cruelty free and help build momentum for a nationwide end to animal testing for cosmetics."
If you live in Maryland, you can help by asking your State Senator to support SB 282.