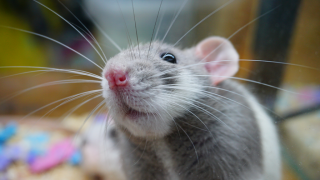 Join our Target Zero campaign to end animal testing in the UK
The UK's government-sponsored National Centre for the 3Rs (NC3Rs) recently published the results of a study it commissioned into how effectively provisions to replace, reduce and refine animal tests are being implemented.
One of the major findings of the study is that processes that are meant to safeguard against animal tests taking place, where a non-animal alternative could be used instead, are not working properly. An example of such a process is the review, by research funders and Home Office inspectors, of proposals to test on animals.
This is shocking not just from an ethical point of view, but also a legal one – it is against the law to experiment on an animal when a non-animal method would achieve the same aim.
The study found that those involved in reviewing proposals to use animals in research do not routinely suggest the use of replacements for animal tests, and that Home Office inspectors responsible for approving research project licences don't have sufficient depth of knowledge across the scientific areas they cover to know whether replacement would be possible.
The report, identifying the delay between the development of non-animal methods and their routine use, also found that the reasons for slow uptake of replacement technologies include the time and cost of setting up an unfamiliar technique, concerns about acceptance of non-animal methods by other scientists, regulators and scientific journals and poor access to information on non-animal methods.
Our Director of Science and Regulatory Affairs, Dr Emma Grange, said: "The study confirms what Cruelty Free International scientists have known for many years – that the main barriers to progress in animal-free science are social and psychological, rather than scientific. We will continue to take this message to decision makers with the aim of overcoming these barriers and accelerating the transition to animal-free science."
If you are in the UK, you can support our Target Zero campaign, to add your voice to our call for an end to animal testing in the UK. Click below to find out how to post your own Target Zero picture on social media – feel free to add a superhero cape and please tag us using #IAmATargetZeroHero.