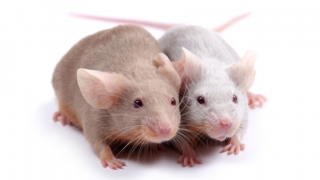 Canadian Government Confirms Commitment to End Cosmetic Animal Testing
Today we applaud the Canadian government for confirming its commitment to ban cosmetics animal testing and trade in its 2023 federal budget.
The relevant section reads, "the government proposes to amend the Food and Drugs Act to ban cosmetic animal testing on animals. The proposed amendments would prohibit testing cosmetics on animals in Canada; selling cosmetics that rely on animal testing data to establish the product's safety, with some exceptions; and false or misleading labelling pertaining to the testing of cosmetics on animals."
We now eagerly await the introduction of the budget implementation bill that we hope will achieve our decades-long call for cruelty free cosmetics in Canada.
Together with other animal protection advocates and industry representatives we issued this joint statement in response to the budget announcement: *
"We are so pleased to see the inclusion of the commitment to ban cosmetics animal testing and trade in the federal budget. This suggests a landmark opportunity for the Canadian government to ban cosmetics animal testing and trade in the pending budget implementation bill. We strongly encourage the Canadian government to fulfil its mandate by introducing this legislation at the earliest opportunity and position Canada as a global leader in promoting alternatives to animal testing."
A 2019 online poll conducted by SurveyUSA for Cruelty Free International revealed that an overwhelming 88% of Canadian respondents would support a federal law to prohibit cosmetics tests on animals. The poll also showed that support crosses party lines, with 87% of Liberal, 85% of Conservative, 90% NDP and 87% Green Party supporters in favor. Strong consumer support was also demonstrated in 2018, when Cruelty Free International and The Body Shop Canada handed in the largest petition delivered to Parliament in over 70 years, with over 630,000 Canadian signatures supporting a ban on testing cosmetics on animals.
If you live in Canada, use our quick and easy tool to support a cruelty free Canada now. 
*the group of allied stakeholders includes Cruelty Free International, The Body Shop, Animal Alliance Canada, Humane Society International, Lush Cosmetics and Cosmetics Alliance Canada.