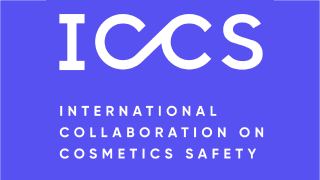 Help us end animal testing for good
We are part of a global group of over 40 cosmetics manufacturers and suppliers, industry associations, scientists and animal protection organisations which has launched today to increase the international use of non-animal methods in cosmetics safety testing.
The International Collaboration on Cosmetics Safety (ICCS) will support non-animal research and testing for cosmetics and personal care products and ingredients. The group will provide funding for new evaluation of animal-free safety assessments, and regularly share these with cosmetics and chemical regulators to increase their acceptance.
It will also fund education and training to build confidence in and demonstrate the scientific validity of animal-free safety assessment approaches.
Our Director of Science & Regulatory Affairs, Dr Emma Grange, said: "Cruelty Free International are delighted to see the launch of this collaboration. The efforts of the cosmetics and chemicals industry have long played a crucial part in the transition away from testing chemicals on animals, and this new international collaboration is an important step forward. We fully support the ICCS and their objectives, and are in no doubt that harnessing the industry's expertise in safety evaluation and use of animal-free approaches will bring us yet closer to the goal of sparing animals around the world from cruel tests."
Erin Hill, President and CEO of ICCS, said: "We have seen significant scientific advancements in the development, evaluation and use of animal-free methods for safety assessment in recent decades. ICCS brings together scientists from leading organizations around the world to continue this momentum and work toward our shared ambition for a future where no ingredients or products are tested on animals. ICCS is a global collaboration focused on animal-free safety science for cosmetics and ingredients, which currently face unique challenges and inconsistent global regulations. I am honored to lead the organization at such an important time."
John Chave, acting board chair of ICCS and Director General of Cosmetics Europe, said: "The safety of the cosmetics and personal care products that consumers use and trust every day is our top priority. Thanks to evolved scientific methods, we can ensure cosmetics and personal care product safety assessments are performed both rigorously and ethically, without animal testing. There is more to be done as science progresses, and multiple research projects are already underway at ICCS to further advance animal-free science methods."
Sign up to receive updates on Cruelty Free International's work, campaigns and lobbying, and ways that you can become part of our community.