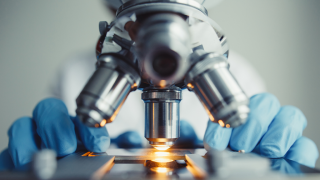 The findings of our recent work to identify opportunities for the greater use of non-animal methods in drug safety testing have now been published in ALTEX.
Together with our colleagues at Safer Medicines and Animal Free Research UK, we organised a series of workshops which brought together a group of 13 international experts including regulators, preclinical scientists and developers of non-animal testing methods.
The aim of these workshops was to develop a scientific strategy for accelerating the inclusion of existing non-animal testing methods in the routine safety assessment of human medicines and to identify areas where additional human-relevant approaches are needed.
The workshops focused on four of the human body's most important organ systems concerning harmful drug side effects, which are often not identified in animal tests: the liver, and respiratory, cardiovascular and central nervous systems. The participants worked together to create a series of maps, which outline how non-animal methods could be used to address the basic safety requirements for each organ system and highlight key gaps not addressed by the currently available methods.
The participants also discussed ways to encourage greater adoption of non-animal testing methods in the development of human medicines, and how they can be incorporated in safety testing guidelines. More transparency from pharmaceutical companies about the non-animal approaches they are already using and the results they produce, and increased collaboration between companies and regulators were identified as key factors likely to boost the uptake of non-animal testing methods.
Laura Rego Alvarez, our Head of Science Policy & Regulation (Medicines), said: "While the development and use of non-animal testing methods has accelerated in recent years, there is little guidance on how they can be used in pharmaceutical safety testing. Without a clear scientific strategy, non-animal approaches will continue to be seen as tools to be used in the early stages of drug development rather than as full replacements for the safety tests required at regulatory stages, which are heavily reliant on animals.
"Our comprehensive organ system maps provide guidance on specific non-animal tests that may be used to complement and ultimately replace animals in drug testing, as well as a template that could be applied to additional organ systems or testing in other contexts. With further discussion and additional development, this work could lead to greater adoption of non-animal approaches, improved productivity within pharmaceutical companies and, potentially, safer medicines."