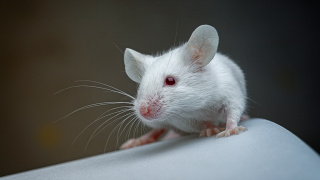 Join us to help end global animal testing
After a decade of campaigning by consumers, animal advocates and industry, Canada is on the cusp of passing a cruelty free cosmetics law. The Canadian government tabled measures earlier this year through the Budget Implementation Act that will prohibit testing cosmetics on animals in Canada. The measures will also prohibit selling cosmetics that rely on new animal testing data to establish the product's safety, and the use of false or misleading labelling pertaining to the testing of cosmetics on animals. 
The proposed restrictions largely align with restrictions on animal testing that have been passed by 10 U.S. states, as well as restrictions in over 40 countries including the 27 countries of the European Union. Canada's legislation is expected to pass soon and, when it does, the United States will be the only country in North America without a national ban on animal testing for cosmetics. Previously, Mexico passed a ban in September of 2021. 
Ending animal testing for cosmetics earned cross-party support in Canada and overwhelming support from Canadian citizens. The same is true in the United States. However, federal legislation addressing this issue has failed to gain traction, even after ten states have passed cruelty free cosmetics laws. While the Modernization of Cosmetics Regulations Act of 2022 (MoCRA) passed as part of the 2023 Consolidated Appropriations Act, which expands the U.S. Food and Drug Administration's regulatory authority over the cosmetics industry, specific animal testing restrictions were not included, thus missing an opportunity to address one of the most important issues amongst the public and cosmetics users.  
One would be hard pressed to find an issue that unites voters across generations, genders, and political affiliations as much as ending animal testing for cosmetics. A recent poll, conducted by SurveyUSA and commissioned by Cruelty Free International, revealed that nearly 8 out of 10 [79%] of poll respondents said that they would support a federal law to prohibit animal testing for cosmetics. When broken down by self-reported party affiliation, 83% of Democrats, 72% of Republicans, and 80% of Independents support or strongly support a law. Likewise, the poll revealed that there is no generational divide: 76% of those aged 50-64 said they are against animal testing for cosmetics, followed by 75% of those 65 and over, 72% of 34 to 49-year-olds and 65% of those aged 18-34.  
Unfortunately, our efforts to convince US decision makers to include a ban on animal testing as part of the MoCRA were not heeded. In contrast, the Canadian Government seems to be alert to the importance of this issue to its citizens. In their budget impact report, which outlines the gender and diversity and quality of life impacts for each budget, the Canadian government noted that banning cosmetic testing on animals, "will primarily benefit animals and is not expected to have any significantly differential gender or diversity impacts on the Canadian population. That said, all Canadians can benefit from increased confidence that cosmetics they purchase and use in Canada are not tested on animals." Under "Quality of Life Impacts" the ban is also considered an example of "Good Governance" by building "confidence in institutions". 
We applaud the Canadian Government for taking action to fulfil the wishes of the vast majority of Canadian citizens who supported a ban on animal testing for cosmetics and hope that the US will now follow their example by passing similar legislation, thereby harmonizing cruelty free cosmetics rules across the states and across North America.   
Sign up for urgent campaign alerts to be the first to hear about how you can support an end to animal testing below.