Cruelty Free International won't work for a non-policy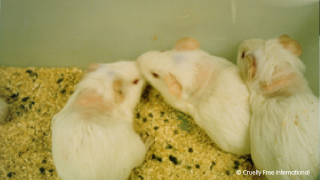 The UK Home Office is currently introducing what we believe will be an entirely ineffective policy on animal testing for household products. They propose to end animal testing for finished products - but this has not happened in Britain for years.   They will also limit the testing of ingredients on animals except for regulatory purposes - yet nearly all testing of ingredients is for regulatory purposes.
This is a wasted opportunity to make a real change - and will do little to end the cruel use of animals in household products tests.  And it's in contrast with the Government policy on cosmetics, where the Home Office is helpfully firm and clear.
The Home Office is currently consulting on the exact wording of its new policy, but as we disagree with the approach, we have decided not to contribute comments on this occasion. We don't want to give the impression that we think the policy will actually help animals.
We work constructively with decision-makers to maximise benefits for animals where there is a real chance of progress.  But we owe it to animals not to sign up to give credence to an empty promise.