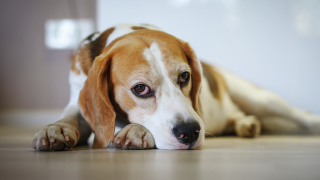 Tell your MP how important ending animal testing is to you
We urge new Home Secretary, James Cleverly to deliver on promises that will help to move away from testing on animals. His new Department regulates the use of animals in science so Mr Cleverly now has the opportunity to help lead the UK into a cruelty-free future.
In May, his predecessor, Suella Braverman, said that the government were actively seeking alternatives to animal testing. This came after the government partially reinstated the ban on animal testing for cosmetics, which, when we took it to court, it admitted that it had secretly abandoned in 2019. The reinstatement, however, only covered the 20% of ingredients which are used exclusively in cosmetics, representing a significant step backward.
As Prof David Main, the Chair of the Animals in Science Committee which advises the government on animal testing issues, said in a July letter to the government: "the UK is at a significant juncture in the required use of animals in science and the drive to accelerate the development and uptake of new non-animal technologies".
We urge the new Home Secretary to take the right path for the benefit of people and animals alike. We also call for strong collaboration with the new Secretary of State for Health and Social Care, Victoria Atkins. It is vital that both departments seize the opportunity presented by innovative technologies to achieve better results while removing the cruel use of animals from the system.
There were over 2.76 million uses of animals in British laboratories in 2022. That's 2.76 million times an animal was subjected to cruel treatment that none of us would accept for our own animal companions. We know that non-animal methods can produce more accurate and reliable results, with the potential to improve drug development and deliver better health, as well as saving time and resources. Not only does clinging to the old science prolong the suffering of animals in laboratories, it is also holding back progress.
To help build a cruelty-free future, our new #PledgeCrueltyFree campaign asks the government to create a plan to phase-out animal testing forever, with clear and achievable steps and a new ministerial position dedicated to the delivery of this plan across all departments.
As part of the pledge, members of the public can ask their MP to make a commitment to put the 1998 cosmetics testing ban, covering ingredients used both predominantly and exclusively in cosmetics, into law; and make our homes safer by removing unreliable animal tests from, and modernising the system for, testing the chemicals that go into the products we use every day, such as food, clothes, household cleaning, furniture, electronic goods, paints and dyes.
We need new laws and government policies to bring about an end to animal testing, so we call on the Home Secretary to champion these proposals around the cabinet table. There are some immediate actions which could be taken by the Home Secretary to make a difference to the lives of animals who continue to suffer in laboratories:
Properly enforce the rules to ensure that no animal test is conducted when an approved non-animal method is available, as illustrated in our RAT List

Ask the Chancelor of the Exchequer, ahead of next week's Autumn Statement, to reprioritise funding towards the research and development of non-animal testing methods, which would boost both our economy and status as a scientific superpower

Start work on writing and delivering a plan to phase-out animal testing, with clear, deliverable milestones and achievable targets
Our Head of Public Affairs, Dylan Underhill, says: "Animal testing is both cruel and out-dated, and we urge the Home Secretary to deliver the commitments to improving animal welfare made by this government. Last year's 10% fall in tests was welcome but we can do much better.
"We know that Mr Cleverly will be incredibly busy as he takes office, but as well as saving the lives of millions of animals, ending animal testing would also have a great impact across wider society. The government must play an active role in encouraging and harnessing technological innovation to drive the development and uptake of forward-looking, human-specific science, which delivers better outcomes for public health and the environment."
By joining the #PledgeCrueltyFree campaign, you can take your own steps to support policies which will begin the end of animal testing in the UK and let your MP know how important this issue is to the electorate in the build-up to the next General Election.