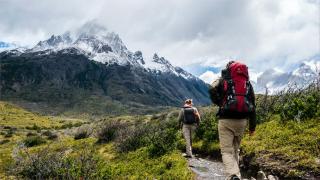 Challenge Yourself
Whether it's running a marathon, abseiling down a building or challenging yourself to walk with your companion animal for an hour a day for a year, if you want to go the extra mile for animals we're right behind you every step of the way!
Fundraising for Cruelty Free International means that we can further our work to ensure that no more animals are subjected to cruel and outdated testing. So use your imagination, and be as ambitious as you like (but remember, safety first!). Here are some ideas to get you started:
Fun runs, hikes, swims and bike rides are great ways keep fit and raise money for your favourite cause

Trek or hike, or if you're feeling brave, climb a mountain or abseil down one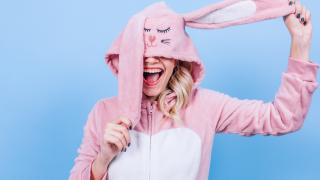 Virtual Challenges
If you feel like doing your fundraising challenge from the safety (and comfort!) of your own home, why not make them virtual challenge events?
See how much of your daily routine you can make Leaping Bunny approved – cosmetics, kitchen and bathroom products. Search Leaping Bunny products here.

Be a (Leaping) Bunny for a day!

Wear a bunny costume when you work from home or university – for a day, a week, a year!

If you're not already, try challenging yourself to go vegan or someone else to go vegan for a month