Virginia could join California, Nevada and Illinois in adopting cruelty free cosmetics law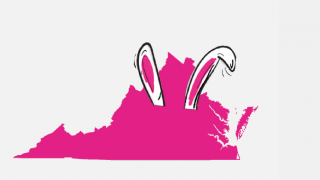 The US state of Virginia is once again considering legislation to restrict animal testing for cosmetics.
Bill SB 1379 introduced by Senator Jennifer Boysko and Bill HB 2250 introduced by Delegate Kaye Kory will prohibit the sale of newly animal tested cosmetics in the state beginning in 2022.  
We applaud Both Senator Boysko and Delegate Kory who are long time advocates for humane cosmetics and have been working hard to make Virginia cruelty free.
In 2018, we worked with Senator Boysko to pass her mandated alternative bill, requiring test facilities in the state to use animal-free tests for cosmetics and household products whenever available. The bill was successfully signed into law.
Now we're supporting efforts for Virginia to take another leading step by ending the sale of newly animal tested cosmetics.
Monica Engebretson, Head of Public Affairs North America for Cruelty Free International said: "Passing the bills would bring Virginia in line with California, Nevada and Illinois and help push for a nationwide ban. History has shown that state activity often leads to changes at the federal level.
"State efforts on this issue have already helped inform a way forward for the national approach as agreements reached on state legislation were incorporated in the proposed federal Humane Cosmetics Act."
If you live in Virginia, you can help by emailing or calling your Virginia House and Senate representatives and asking them to support HB 2250 and SB1379. Find your state representatives here.