Hawaii to become 6th US state to end sale of newly animal-tested cosmetics and push towards change at federal level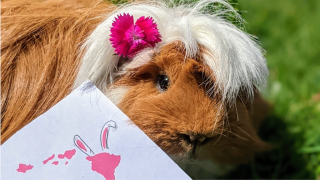 Today we applaud the Hawaii state legislature for helping the Hawaii Cruelty Free Cosmetics Act pass its final vote. We now urge Governor David Ige to sign the bill into law.
The bill will stop cosmetic manufacturers from selling any cosmetic product involving new animal testing from January 1, 2022. Hawaii would join California, Illinois, Nevada, Virginia and soon Maryland in passing the law.
Hawaii was one of the first states to consider legislation of this kind when Senator Mike Gabbard first introduced it in 2018. The Senator has re-introduced the bill each year since, and this year was joined by House Majority leader, Representative Della Au Belatti's companion bill in the House. Over 40 countries worldwide have already ended the sale of new animal tested cosmetics.
Monica Engebretson, our Head of Public Affairs in North America, said: "Non-animal testing methods are more effective, humane, and human-relevant. Not only do companies have modern tests at their disposal, they also have thousands of existing cosmetic ingredients with histories of safe use and existing safety data that can be used without more tests. Hundreds of successful cosmetics companies of all sizes now rely on non-animal testing methods.
"We thank Senator Gabbard and Representative Belatti for their work to make Hawai'i one of the first cruelty free cosmetic zones in the US. Our success in ending animal tests in other countries and states proves that positive change is possible and creates momentum for passage of the federal Humane Cosmetics Act."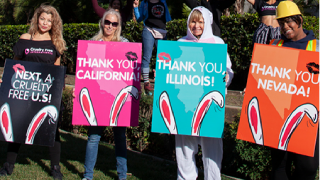 subtitle: Ask your US Representative to support the Humane Cosmetics Act.
If you live in the US you can help by contacting your US Senator and asking them to support the Humane Cosmetics Act

If you live in New York, do something amazing for animals – use our quick tool to urge your state Assembly member and state Senator to support the New York Cruelty Free Cosmetics Act by becoming a cosponsor of the bill.