Second Cruelty Free Cosmetics bill introduced
Last week we celebrated the re-introduction of the Hawaii Cruelty Free Cosmetics Act in the Hawaii state Senate. Now we have another reason to cheer as a companion bill on the House side has been introduced by House Majority leader Representative Della Au Belatti with an amazing 15 cosponsors!  
Having identical bills in both the Senate and House chambers increases the chances of the bill passing successfully through the legislature and brings much needed support and enthusiasm to the effort.
We thank Rep. Bellatti for her ongoing support to make Hawaii a cruelty free cosmetics zone.  
Monica Engebretson Head of Public Affairs for North America said: "We applaud Rep. Bellatti and all the cosponsors of HB 1088 for working to make Hawaii cruelty free and, by doing so, help the U.S. match the progress that we are seeing around the world to ensure that animals won't suffer for the sake of cosmetics anywhere."
If you live in Hawaii you can help by asking your state representative to support HB 1088, the Hawaii Cruelty Free Cosmetics Act. Find your state rep here.  If your rep is already a cosponsor, thank them!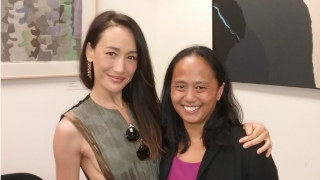 We thank Rep. Bellatti, seen here with actress Maggie Q supporting the effort in 2018, for her ongoing support to make Hawaii a cruelty free cosmetics zone